Jon Olafson - Past President/ Acting Secretary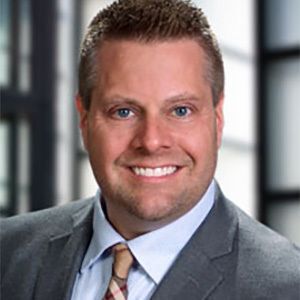 Jon grew up in Wadena, Minnesota, a rural town in west central Minnesota, far from any urban center.  His family has always been education-centric.  Jon's father was a coach and teacher in a rural school for 35 years.  Jon's sister was a teacher and a coach in a rural school for 30+ years and his nephew is now a teacher in a rural school.  While Jon is not a teacher like many in his family, education is clearly in his blood.  He received his degree in Political Science in 1998 from the University of North Dakota.  He then attended Texas Tech University, where he received his Doctor of Jurisprudence.  After practicing law in Texas for over 10 years, Jon moved to Denver.  He now practices at the firm of Lewis Brisbois where he focuses on trade secrets, corporate espionage, commercial, corporate, and fiduciary duties disputes and counseling, and employment law. 
Jon is very involved in the community.  He has served as the President of the Denver Philharmonic Orchestra for the past 9 years, an organization near and dear to his heart. He also sits on the Executive Council of the Colorado Bar Association, where he leads the CBA's Racial Justice, Equity, Diversity, and Inclusivity Committee.  Jon also serves on the Opera Colorado Board of Directors, and as the Chair of the Admissions and Membership Committee of the University Club of Denver.  When not working or serving his community, Jon enjoys time with his partner, Jerry, and their two dogs Elske and Bailey, along with their friends and family.