Investing in Rural Communities
Colorado is where the Nathan Yip Foundation has grown its roots. Here, at home, our goal is to provide teachers and students in rural Colorado with equal access to learning opportunities.
The Challenge
According to the Colorado Department of Education, 80% (147 of Colorado's 178) school districts are in rural areas. While these schools often have small student populations, they represent a critical aspect of our education system.
Rural school districts are often understaffed and cut off from resources and access to the same learning opportunities and experiences as their urban peers.
Whether it's sheer geographic distance or lack of funding, rural schools and communities are often overlooked and need support bridging the gap.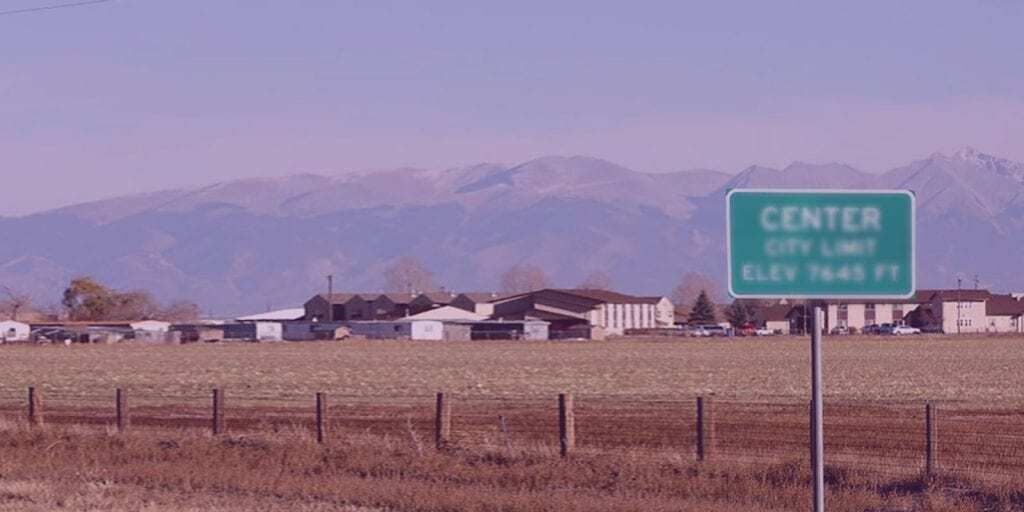 Our Strategy & Plans
Rural communities are the heart of America. After seeing our success in improving education quality and access in remote areas of China, the Nathan Yip Foundation is continuing that tradition by supporting teachers and students in Colorado's rural schools.
We are committed to reaching students in some of Colorado's most underserved communities and work directly with stakeholders so that we know our work is thoughtful, sustainable, and fits with the school's needs. By building these partnerships with the communities we serve, we open communication channels that allow us to get to the root of each school's unique needs and work together to craft innovative solutions.
Our Projects
Eads High School
Center Programs
Cortez Programs
Ute Programs
Arickaree Programs
Peyton Programs
Other Colorado Programs
Grassroots Impact Driven By Local Culture
During our first year supporting Colorado's rural communities, we have developed relationships through our projects in the San Luis Valley, on the Eastern Plains, and in the Southwest's Four Corners region. By working directly with schools and district administrators, we get grassroots buy-in and ensure that our programs are making the biggest impact in a way that is culturally relevant to the community.
We are always on the lookout for unique and innovative projects that will have an immediate and direct impact on your classroom, school, or community.
If you have a project that aligns with our strategy to support education in rural Colorado, we invite you to apply for our Rural Education Grant Program!
Eads High School Technology Grant
Eads is a small and tight-knit agricultural community on the Eastern Plains of Colorado. Although the school has amazing students and teachers and a great graduation rate, it is under-resourced when it comes to technology and access to arts and culture programs. Teachers write grant requests to equip their own classrooms and often raise funds within their community.
The economic landscape in Colorado is shifting and Eads teachers must prepare students so they can keep up with modern workforce demands. This includes a focus on STEM education and project/problem-based learning.
In 2016, The Nathan Yip Foundation provided a grant to upgrade the high school science classroom in Eads High School with equipment including a SMART Board, 3D printer, virtual reality equipment, and a new fume hood for traditional chemical experiments.
NYF was excited to provide a supplemental grant to further update and equip the classroom, providing supplemental materials to engage students even further in STEM learning.
Through funds raised from the 2018 Chinese New Year special live appeal, Eads High School was able to purchase a new classroom computer, 3D scanner, more materials for their 3D printer, updates to their virtual reality system, including a 3D camera, educational games, and funds to install ceiling electrical outlets with retractable cord reels.
Center Programs
Consolidated Schools Home Visit Program
Center is a small agricultural community in the San Luis Valley with 98% of students living in poverty and receiving free/reduced lunch. Many students are English language learners and come from agricultural families.
Center struggles with teacher recruitment and retention and has been working hard on bridging the gap between the community and its families and the school and its teachers and administrators. Parent-teacher engagement is a priority.
The Nathan Yip Foundation is working with the community to develop a home visit program which compensates teachers for their extra-curricular outreach efforts and provides opportunities for parents to get involved and learn about their kids' progress at school. Teachers pair up, ensuring that one is a Spanish speaker, and connect with parents in their own homes. Not only does this enable teachers to live a day in their students' shoes and empathize with their kids in the classroom, but it also creates an open line of communication for parents and teachers built on regular interaction and trust. We have had incredible success with out reacher home visit program.
Diversity Teacher Training for Middle and High School
Through a partnership with Youth Celebrate Diversity, five teachers from Center Middle and High Schools participated in the Diversity Leadership Institute for Teachers.
This all-day event provided in-depth training focused on how teachers can translate their desire to celebrate diversity into actionable plans in the classroom, around the school and throughout the community.
YCD provided underwrote the cost for teachers to participate in the conference. NYF provided a grant for travel and lodging expenses while in Denver.
Math Textbooks
In recent conversations with teachers at Center High School about budget cuts and lack of funding, it was mentioned that students have not had new textbooks in many years.
Through funds raised from the 2018 Chinese New Year special live appeal, Center High School received a grant to entirely replace all 160 high school math textbooks for six levels of math courses, from Pre-Algebra to Calculus.
Cortez Programs
Professional Development Partnership
Montezuma-Cortez & STEM School Highlands Ranch Professional Development Partnership
Cortez is located at the base of the San Juan mountains in the Four Corners region of Colorado. Students come from the town and it's surrounding communities, as well as from the Ute Mountain Ute reservation in nearby Towaoc. Mesa Verde National Park is a stone's throw away.
Distance is the biggest challenge for the Montezuma-Cortez School District. With Durango a 1-hour drive away and Denver a whopping 7-hours away, Cortez teachers and students are fairly insulated. Recruiting and retaining teachers has been a struggle for the district and teachers crave professional development opportunities, including the chance to travel to other districts and share best practices with their peers.
The Nathan Yip Foundation initiated a partnership between the Montezuma-Cortez School District and STEM School Highlands Ranch to offer teachers at each location the opportunity to spend time at their respective schools to share and learn. This collaborative peer-to-peer mentorship model is meant to elevate community sharing and cultural understanding.
Chromebooks and Science Materials
Chromebooks and Science Materials for Cortez Middle School
Through conversation with students at Cortez Middle School, teachers came up with a list of technology and materials for more hands-on science experiments. Engagement is key with students, so the opportunity for real-time and real-world application to programs will really enhance science understanding.
Through funds raised from the 2018 Chinese New Year special live appeal, Cortez Middle School received 72 Chromebooks, bringing the student to computer ratio up to 2:1, and a collection of science materials like microscopes, digital scales, various sensors, molecule sets, rock sets, activity sets, etc.
Now, Montezuma-Cortez School District is exploring ways to incorporate more computer science curriculum into their schools, so this gift of Chromebooks will give middle school students a leg-up to prepare them for these courses.
Ute Mountain Ute K-12 Program Partnership
The Ute Mountain Ute (UMU) reservation is located in Towaoc, Colorado, about 15 miles southwest of Cortez.
With graduation rates at 49.1% (compared to the State of Colorado average of 77.3%), Native American students are in need of a little extra support. The Ute Mountain Ute staff and Tribal Council have been working closely with the Montezuma-Cortez School district to ensure that their kids have a fair chance at achieving academic success and several programs have been developed at the high school level.
The UMU reservation has an incredible K-12 Education Center that is currently under-utilized due to lack of programming and staff support. Students of all grade levels living on the reservation are looking forward to the opportunity to supplement their school day with enriching and culturally relevant extra-curricular programs.
The Nathan Yip Foundation will work directly with the UMU tribe to expand educational offerings and provide programs for the Education Center. UMU staff will be able to engage students and their families by offering cultural activities and classes, like Ute language and arts and crafts, and expand on monthly family nights by partnering with guest facilitators and subject experts.
Arickaree School Interactive Digital Screen
Arickaree School is located amidst the agricultural fields of the Eastern Plains, 13 miles east of Anton, Colorado.
Arickaree was the first school to partner with the STEM School highlands Ranch on its synchronous online learning platform. In order to keep pace with the STEM School, Arickaree requested some tech hardware of its own.
NYF granted funds for the Arickaree school to purchase a large touch screen board for use with its online lessons.
Peyton High School Automotive Program
Peyton is a small agricultural community 25 miles northeast of Colorado Springs.
Career and technical education has increasingly become a focus, giving students the opportunity to learn trade skills that they can apply right after graduation.
Through the automotive program, students get hands-on experience fixing cars and the community gets low-cost car repairs.
NYF provided a grant for auto diagnostic software that will allow the program become compliant with guidelines for the National Automotive Technicians Education Foundation (NATEF), as well as laptops for diagnostic and student work and a projector to facilitate classroom lessons.
Other Colorado Programs
Lone Star School Reading Intervention Program
The Lone Star School is located amongst rolling farmland 20 miles north of Otis, Colorado. In their grant application, it was said that the Lone Star School "sits literally in the middle of pasture and farm land, and the most common vehicles seen on the road early in the morning are combines and tractors."
NYF provided a $10,000 grant for new reading intervention curriculum, including all new textbooks.
Byers Elementary School Math Manipulatives
Byers may be a fairly quick drive to Denver, but the community is rural in every sense. But unlike most rural towns, Byers is a growing bedroom community as more and more families move out of Denver in search of affordable housing.
Still, many students are arriving late in the school year – and often after the official October headcount for State funding takes place. Due to lack of funding, teachers are paying out of their own pockets to purchase classroom materials.
NYF provided grant funding for kindergarten, 1st, and 2nd grade math manipulative including colored counting blocks and rekenreks.
Student Centered Accountability Program (S-CAP)
The Student-Centered Accountability Program (S-CAP) is a collaborative, grassroots network driven by school district leaders representing 30 rural districts throughout Colorado.
Faced with challenges in measuring student and teacher success by using state guidelines designed for large districts, this program gives small rural districts the ability to craft accountability measures that fit their needs.
Participating districts travel to other districts with similar demographics and sit in on classes, acting as real-time peer evaluators and also getting the opportunity to learn tips from presenting teachers.