Educating The Forgotten Children Of Rural China
Half way across the world, the Nathan Yip Foundation put roots down in China. We historically worked with rural communities, focusing on the forgotten children in remote mountain villages suffering from poverty, isolation, and lack of educational resources.
The Challenge
In rural China, there are approximately 61 million children that are "left behind" 留守儿童 by their migrant parents who leave for the cities to find work. The children are left with extended family, mostly grandparents, with little or no education. Sometimes circumstances force children to live alone.
Transportation in the mountain region is a challenge, as the roads are neglected and public transportation is scarce. Many of the left-behind children live miles away from the nearest school and market.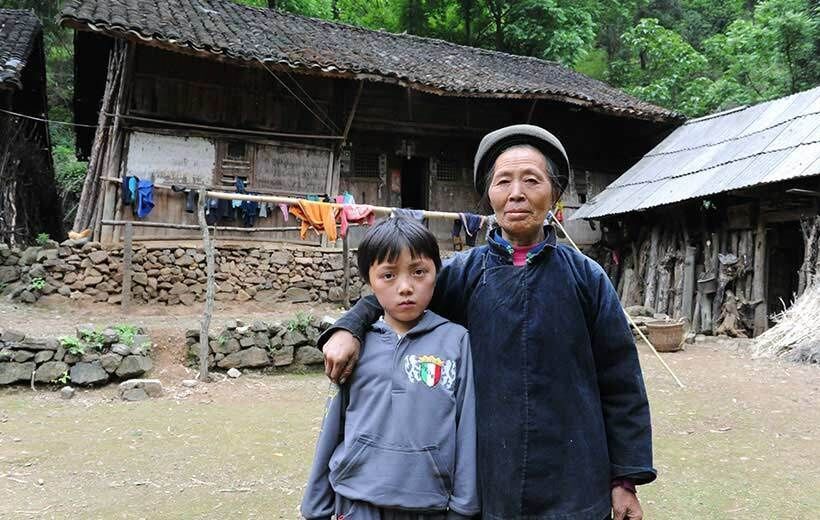 Our Strategy & Plans
Due to new restrictions on Chinese schools and organizations accepting foreign aid funds, the Nathan Yip Foundation has shifted its geographic focus in recent years. However, a team of local volunteers continues to raise funds within China to support literacy and educator professional development projects at historic Nathan Yip School of Hope sites.
Our Strategy & Plans
School Construction Projects​

Teacher Training Programs

Student Care Programs
What We Support Is Education, What We Fund Is Vast
From direct educational support, like building schools, to projects that provide families with fundamental resources and necessities so that the children can focus on their education, the Nathan Yip Foundation has made a meaningful difference in the lives of thousands of children and their families in China.
School Construction Projects
School construction is an enduring and primary focus of the Nathan Yip Foundation. Over the years, we have built nine schools in remote locations across China, supporting over 4000 students.
Lizi Elementary School
- Fangzhao, Taijiang Region, Guizhou Province
Lizi is a remote mountain village in Guizhou Province of China and home to a community of the Miao ethnic minority people.
In 2008, the Nathan Yip Foundation completed construction on a 6,000 square foot school for the village children, who never had a school building until then. Today 150 students attend this school and receive ongoing scholarship support from the foundation.
Teacher Training Programs
Teachers are vital to student learning. The Nathan Yip Foundation teacher training program provides the support teachers need and empowers them to grow within the profession.
Nathan Yip Foundation Teacher Training Program
– Shanghai
Many teachers in the remote villages we support are community volunteers and do not have formal teacher training. Each year, we bring a cohort of teachers from all over China to Shanghai for a complimentary two-week intensive training program. With this training, teachers can return to their classrooms with tools and new methods to teach effectively and with confidence.
This training is made possible through funds raised at the biennial Shanghai Gala and through a partnership with the Shanghai Putuo district.
Student Care Programs
When basic needs are not met, education becomes a luxury. Sometimes we have to take a step back and build the foundation first.
Co-Founder, Jimmy Yip, learned that because of the lengthy travel time between the school and their homes, many students were staying in shared village shacks during the week. Most of the children did not have enough food during the week, and sustained themselves on cooked chili peppers during the winters as peppers offered a sense of warmth.
In January 2012, the foundation raised $60,000 for the Guizhou school project and in June 2013, Shuang He Elementary School saw the completion of its new cafeteria and student dormitory. Meeting these basic needs of shelter and sustenance means that the students have one less obstacle blocking them from their education and studies.
Shuang He Elementary
– Peiyang Region, Guizhou Province
The mountainous geography of Guizhou presents special transportation challenges, leaving the province underdeveloped and disadvantaged. Most families in Peiyang, Guizhou struggle with poverty and food shortage, and more than half of the students must regularly walk more than three miles to school, even in difficult weather conditions.
In September 2012, Shuang He Elementary School (the central elementary school in Peiyang) and the Guizhou Youth Foundation reached out to the global philanthropic community for help. After hearing of the situation and visiting the community, the Nathan Yip Foundation committed to finding a solution.