Jane Netzorg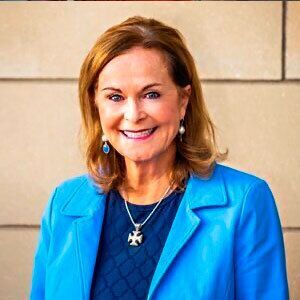 Jane Netzorg was born in Shanghai where her father, Jules Watson, was a pilot for China National Aviation Corporation, a subsidiary of Pan American Airlines.
After graduating from the University of Florida with a degree in advertising, Jane worked in San Francisco and Colorado Springs in marketing and real estate development and was Vice President of Widefield Homes. Jane moved to Denver where she married her husband, Skip (Gordon) Netzorg, a trial lawyer with Sherman and Howard.
Jane gives back to the community through her church and has served with numerous community organizations and Boards including Colorado Ballet, the Vail International Dance Festival, the Kempe Center, Volunteers of America, Kent Denver School, the Denver Center Alliance, Welcome to Colorado and the Denver Ballet Guild.
Having traveled to Asia many times with her family and attending Flying Tiger/CNAC reunions, Jane was moved by the dedication and commitment of the Nathan Yip Foundation to improve the lives of children in China. Most recently, Jane and her husband, Skip, chaired the 2016 NYF Chinese New Year Gala.