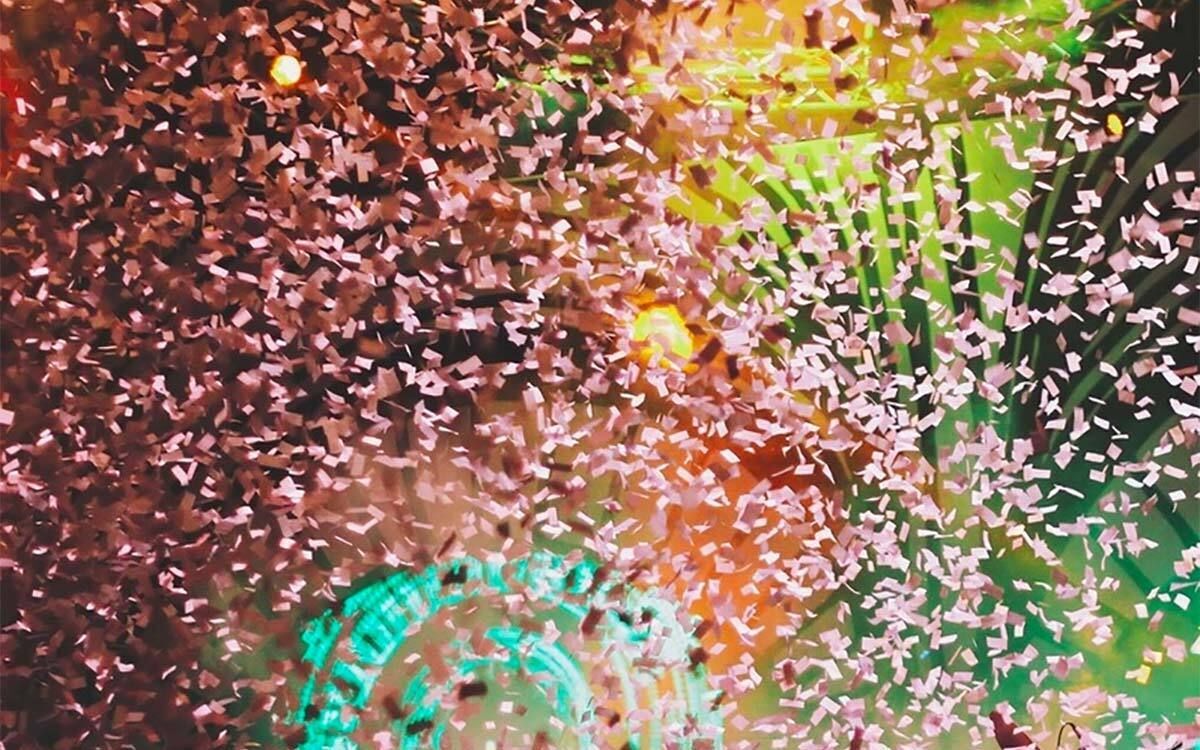 Gone are the days of the traditional sit-down gala. This year, we're bringing you a high-energy party. We want our guests to have fun and get an amazing experience, while also contributing to a great cause.
What's a Night Market?
Night markets are popular throughout Asia and offer a variety of bustling stores, food stalls, games and activities. Ours will be no different! We're bringing the street party indoors and transforming the McNichols Building for a truly unique and unparalleled experience.
Pick up some Chinese coins from our lovely volunteers, 1 for $5 or 5 for $20, and start shopping! Night market booths will include:
Trinkets and treasures
Scarves, jewelry and other accessories
Ring toss game with fun prizes
Palm reader to tell your future
Calligraphy artist to write your name in Chinese
Portrait artist to draw a quick sketch
A traditional Wish Tree to hang your wishes on
All proceeds benefit the Nathan Yip Foundation, helping us expand our reach to even more rural communities!
Entertainment With a Flair
In addition to the traditional Chinese Lion Dance, brought to you by the students of Boulder's Shaolin Hung Mei Kung Fu, we're teaming up with Handsome Little Devils to bring you a unique cirque and vaudeville-style entertainment experience! HLD performers can be seen at Tour de Fat, the Cherry Creek Arts Festival, and at other special events all around town. In keeping with the street party theme, you'll never know when a performer might pop up around the Night Market corner!
Entertainment includes:
Comedian and show host, Devil Dan
Guinness World Record holder, John Higby the Yo-Yo Guy
The Mentalist, spoon-bender and mind-reader extraordinaire
Rooster red showgirls on stilts
Special aerial dance performance by the Hold Tight duo
Contortionist
Karaoke stage hosted by Fire Leopard
Don't miss our selfie station on the 2nd floor belvedere! Try on some Chinese costumes, snap a pic, upload to social media and tag us at #NYF
Calling All Foodies
Denver's top chefs are gathering to support the Nathan Yip Foundation and its mission of providing educational support to rural communities throughout China and Colorado.
We love sharing our culture with you, and what better way than to share a meal? In true night market fashion, guests will mix and mingle as they make their way to each of our special food booths. We can't wait for you to visit with our chefs and sample all of their delicious offerings!

Ace Eat Serve │ Brandon Biederman & Jessie Kahn
Law Bok Gow Turnip Cake with Chinese Sausage
Barolo Grill │ Darrel Truett
Hamachi Crudo
Catering By Design
Udon Noodles with Chinese Five Spice Chicken Skewers
Fish N' Beer │ Aniedra Nichols
Spicy Shrimp Dumpling with Smoked Bean Sprout Salad in Lemongrass Broth
King's Land Chinese Seafood │ Tom Xu
Traditional Smoked Salmon Chinese New Year Salad
Chinese Shrimp Fried Rice
Lucky Cat │ Troy Guard & Beth Windle
Lucky Cat Dumpling with Chili Dipping Sauce
Pinche Tacos/Tacos Tequila Whiskey │ Kevin Morrison
Kimchi Tortilla with Tuna Poke and Tapeko Aioli
Work and Class │ Dana Rodriguez
Plum Glazed Pork Belly Steam Bun with Kimchi
Sugarmill │ Troy Guard & Ryan Witcher
Assorted desserts
Thirsty?
Stop by the bar and visit our Arta Tequila reps. We'll be giving out free samples of the Arta Roosterita, the signature cocktail of the evening. Special this year, we'll also be featuring hosted wine and beer from 6pm to 8pm, as a thanks to you for 15 years of support.