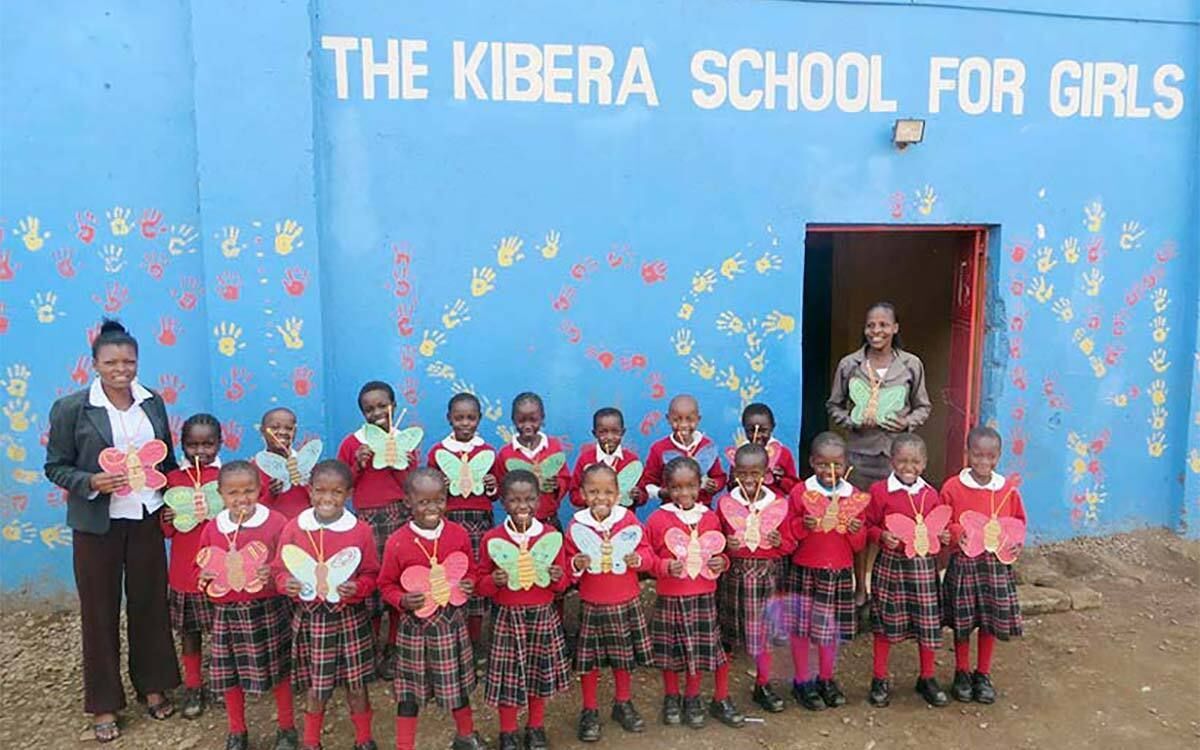 Supporting education for youth around the world is the ultimate goal for the Nathan Yip Foundation. Every country has its own unique challenges and opportunities. To make the greatest impact with our resources outside of the United States and China, we work with partners who have the experience, knowledge, understanding and means to deliver quality education to those who need it most.
Photo credit: Tree of Life (Arbol de Vida) Children's Home
The Nathan Yip Foundation provides ongoing annual support for tuition, school supplies and school uniforms for the 35 orphaned children living at the home on a full-time basis.
Through a partnership with Denver Tech for All, Tree of Life saw a new computer lab, saving the children from making a bus journey to internet cafes in town to do their homework.
Sponsored a pre-kindergarten classroom at the Kibera School for Girls in 2015. The school, located in the heart of Kibera, the largest slum in Nairobi, was the area's first free school for girls. Through the foundation's support, an entire class of girls received supplies, uniforms, nutritious meals twice a day and comprehensive health care services.
Partially underwrote construction of a two-classroom secondary school building in a remote village of Nepal in 2015.
Partially funded the expansion of the Energy Programme curriculum initiative for 3000 primary school students, 40 trained teachers and volunteers in 2015.
Provided supplies and local travel for the refugee girls and young women participating in the Girls Empowerment Program in Nairobi, Kenya in 2015.
Expanded the SOUL (Supporting Opportunities for Ugandans to Learn) Foundation's student scholarship program in 2015, providing support for an additional 18 primary and eight secondary school students in the rural Iganga district of Uganda.
Established a library in 2015, in support of the after-school English language and computer skills program for the students living in the rural villages of Pursat Province, Cambodia.
Supported the Technical Education Innovation Initiative in 2015.
Holy Cross Anglican School – San Pedro, Belize
Purchased supplies for students in need in 2012.
Healing Hands of Hope – Port-au-Prince, Haiti
Purchased NuSkin VitaMeals through an initiative to deliver emergency meals to Haiti earthquake survivors in 2010.
Constructed and furnished an elementary school construction for 270 children in Akokoamong, Ghana in 2009.
Partnered to bring much needed water and sanitation to over 35,000 community members, including multiple schools and a health clinic in the rural town of Kayafungo in 2007.
Orphanage Rebuilding Project – Kigali, Rwanda
Partnered with Salesian Missions to rebuild an orphanage for girls in Kigali, Rwanda in 2005, with project completion in 2006.