Jimmy and Linda Yip - Founders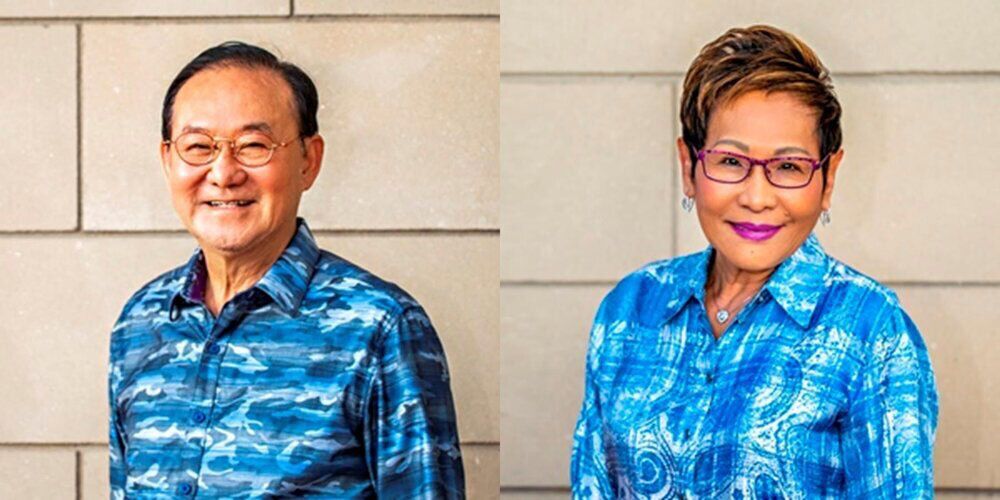 Jimmy and Linda Yip have dedicated their lives to serving their community and growing the Nathan Yip Foundation since its founding in 2002.
Linda was born and raised in Taiwan and graduated from the Cultural College of Taiwan with a degree in political science. Jimmy was born in Hong Kong and came to the US in 1970 with two friends to pursue a college education in Iowa.
Jimmy owned and operated a restaurant in New York City before he and Linda, separately, moved to Denver in 1979 to pursue new restaurant ventures. Jimmy and Linda met, became friends, and later married in 1981. With food in common, Linda and Jimmy opened and sold their first Chinese restaurant, then opened two more simultaneously. In 1983, they welcomed a son, Nathan, to their family.
Following the sale of two of their restaurants, Linda and Jimmy partnered with Fred Miale and Al Alba in establishing the first Keller Williams Franchise in Denver, later acquiring the whole of Colorado's Keller Williams region from Tom Coldwell. In 1991, the group bought their first building in Denver, The Alamo, at 17th & Market Street. They also owned the Mister Steak franchise and joined the Carlson family in building Country Inn & Suites.
Their growing businesses facilitated the merging of several service companies into one company, Peliton, a business process outsourcing company designed to help small business owners improve their efficiency and profitability.
In December 2001, Linda and Jimmy lost their only child, Nathan, in an automobile accident. Drawing on the support of family and friends, they founded the Nathan Yip Foundation in 2002, as a means to transform their personal tragedy into public good.
In 2007, the Colorado Dragon Boat Festival honored the Yips as its Honorary Patrons, and in 2011, Asian Avenue Magazine recognized Linda and Jimmy as "Asian-American Heroes".  The same year, Forbes Asia named the couple "Heroes of Philanthropy."