Debby Buescher - Treasurer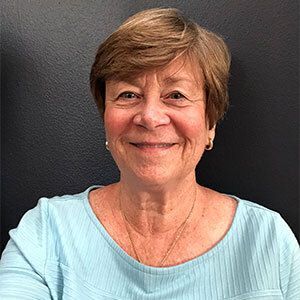 Debby has a Bachelor's degree in Psychology from Duke University and a Master's in Education from Colorado State University.  She later found the right fit in accounting and worked as a CPA before spending the next 30 years managing a Denver-based family office. Debby's responsibilities included coordination with all outside professionals, participation in investment meetings, trust administration, accounting and reporting for 60+ entities, organizational and legal structuring, tax planning, and whatever else came up. 
Debby and her husband, Tom (a longtime member of the rural Colorado Advisory Committee) have lived in Denver since graduating from college. They have two sons, Eric and Ryan, who both live in California; most importantly, Eric and his wife have two little girls who are now 3 and 5. Now retired, Debby spends her time with friends, reading, playing bridge, and traveling, with a good portion of that travel being visits to the granddaughters.