Chuan
Chuan is eight years old and lives in a mountainous area of Guizhou Province, in southern China. She is in the 1st grade. Her favorite subject is writing and her favorite color is pink. Chuan's home is surrounded by lush forest and when she's not in school, she loves playing outside with her brother and friends.
Chuan's hometown - Xinzhai village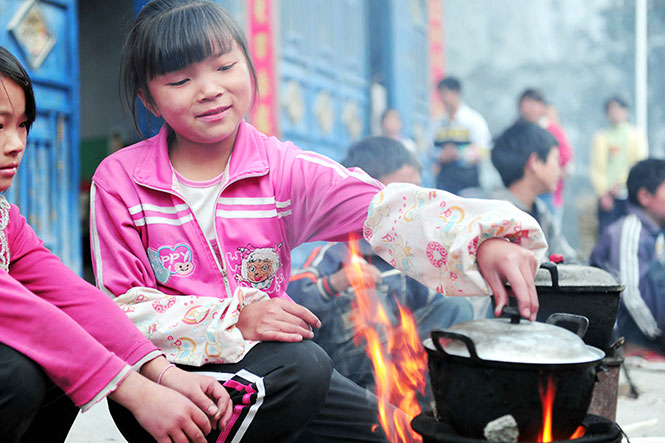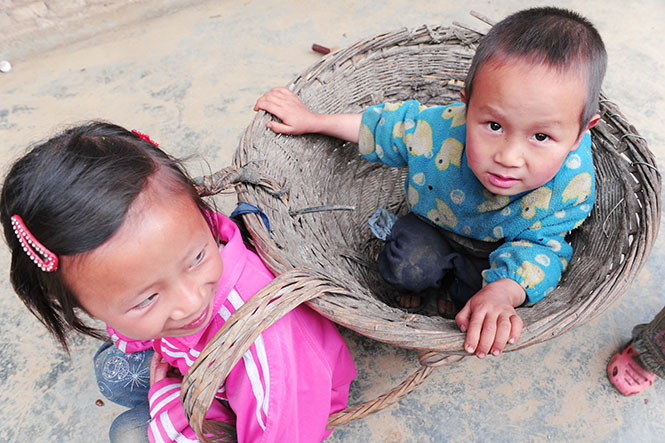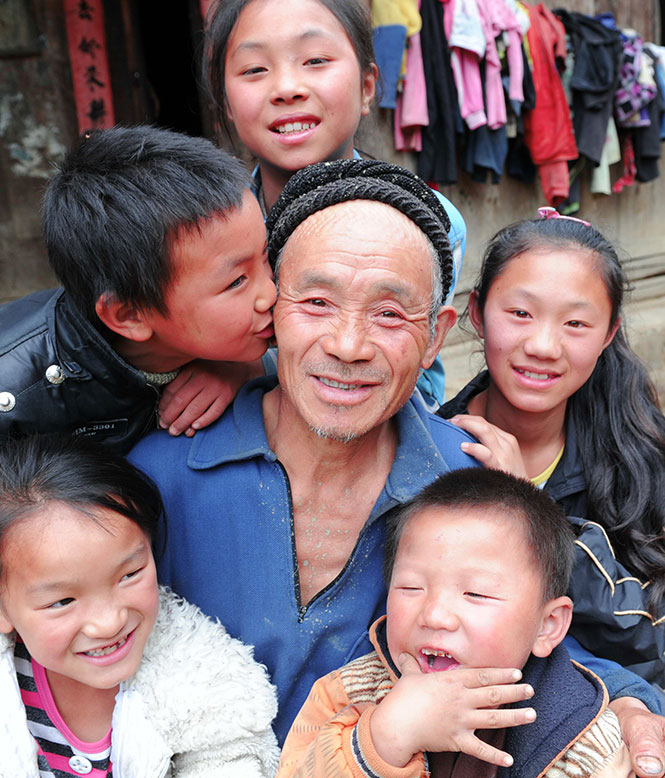 Xinzhai is an agricultural mountain village at the altitude of 2100 meters (6,890 feet) high. The majority of the community lives below the poverty line, with an average annual household income of less than $250USD.
Like most children in Xinzhai Village (新寨村), Chuan's parents have left to find work in the big cities of Guangdong Province, so Chuan and her younger brother live with their grandparents, both rice farmers.
Challenge
Public transportation is one of the biggest challenges in Xinzhai village. Students like Chuan must make the tough decision of continuing their studies or supporting their family, especially if the distance to the school and the expenses is too prohibitive.
There are no paved roads to the village, and the nearest bus station is 33km (20.5miles) away. The closest market, located in a nearby village, is 2km (1.24 miles) away.
Chuan goes to school at the village's only elementary school, which offers a K-6 program. But to continue her studies and attend middle school, Chuan and her friends will have to travel 30km (18.64 miles) to the regions's central school. With the poor road conditions, it is likely that she will make this trip weekly, staying in the village and sparing herself from the long daily commute.
Despite the tough environment and logistical challenges, Chuan loves going to school, doing her homework and seeing her friends. She has a true thirst for learning and looks up to her teacher as a positive role model in the village. Her dream is to continue studying at the regional middle school and someday become a teacher herself.
The Nathan Yip Foundation supports approximately 160 students annually in China, through a Child Sponsorship Program. For $150, supporters can make a large impact for a student at one of our six Child Sponsorship school sites in China. Each year, our team travels to China to conduct needs assessments and collect project updates from each site. At that time, sponsored students recieve their much-anticipated schoalrship envelopes. The funds are typically used toward school fees, school supplies, room and board. As a donor, you will recieve an updated photograph of your sponsored student each year, allowing you to watch him or her grow and flourish, and keeping you connected to the work we do in China.
Not all children have the opportunity to go to school. With your help, we can turn that dream into reality.